Derek Chauvin George Floyd trial verdict: Biden to Floyd family after verdict: 'We're all so relieved'
Mr Biden described the systemic racism in the country as "a stain on our nation's soul".
"The knee of the neck of justice for Black Americans," he said.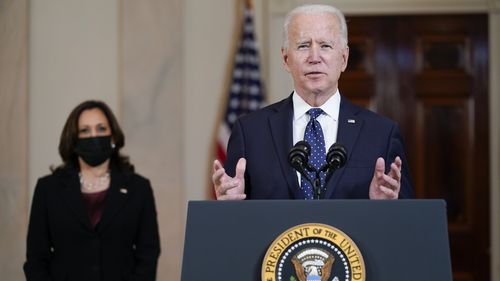 "Profound fear and trauma. The pain and exhaustion that Black and brown Americans experience every single day.
"The murder of George Floyd launched a summer of protests we hadn't seen since the civil rights era in the '60s.
"Protests that unified people of every race and generation, of peace and with purpose, to say enough, enough of these senseless killings."