Sydney school Lindfield Learning Village slammed by NSW education minister Sarah Mitchell and police minister David Elliott for making primary school students create BLM and anti-cop signs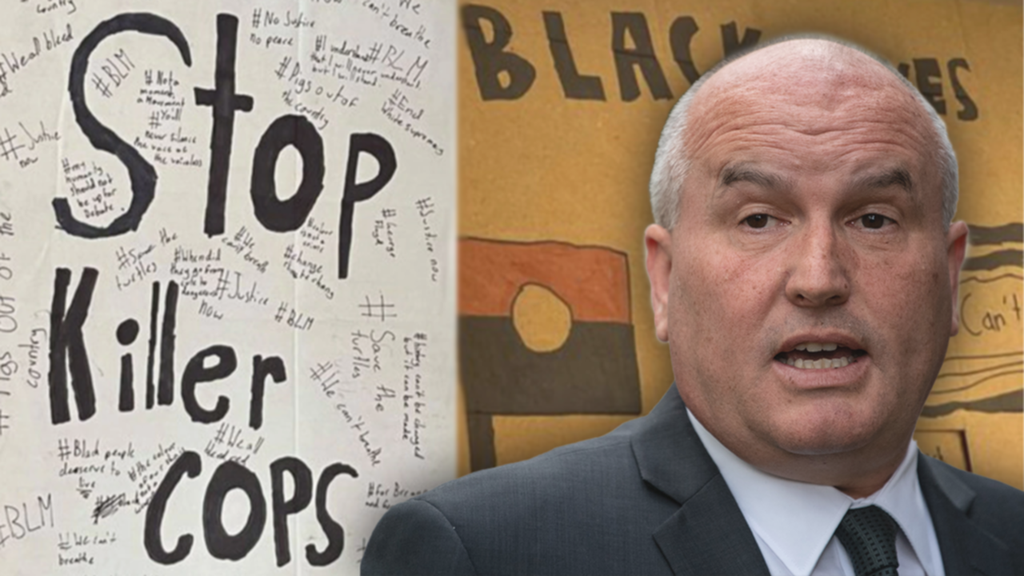 A Sydney school has been slammed after political signs made by children in Years 5 and 6 were seen displayed in a classroom.
The signs were spotted in the Lindfield Learning Village, a public K-12 school in Sydney's north shore.
Watch the Minister for Police speak to the Sunrise team about the offensive signs in the video above.
The subject matter focused on the Black Lives Matter movement and were critical of police.
Some of the placards read "Stop killer cops" and "Pigs out of the…